They're two, they're four, they're six, they're eight
Shunting trucks and hauling freight
Red

and

green

and

brown

and

blue
They're the really useful crew....
This song has been stuck in my head for 2 days!! Why you ask? Welllllllllll...
Thomas the Train made a visit to Oklahoma City...and guess who wanted to see him?!?!! Corban!! So, we decided to make it a family of 4 trip and headed to the Oklahoma Railway Museum :O)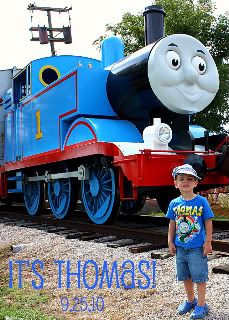 Poor Cruz...he's such a good natured little baby!!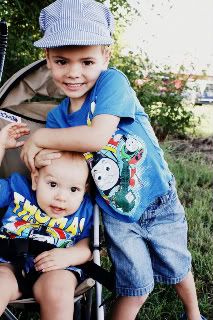 Corban loooooooved it!! He had tons of fun playing with all of the Thomas toys provided :O)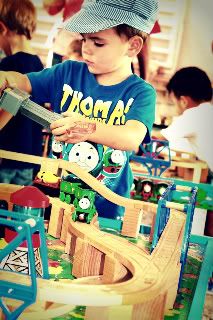 All aboard! After lots of playing, it was finally our turn to board Thomas!

Thomas will be giving more rides next weekend at the Oklahoma Railway Museum! Go here to get your tickets:
http://oklahomarailwaymuseum.org/