Best 4th of July yet!! We started out at Grand Lake with extended family and blue-green algae...:o) At least Uncle Jordan had some great co-captains by his side!
Corban likes absolutely loves "driving" the boat! Cruz seemed to enjoy the ride, too!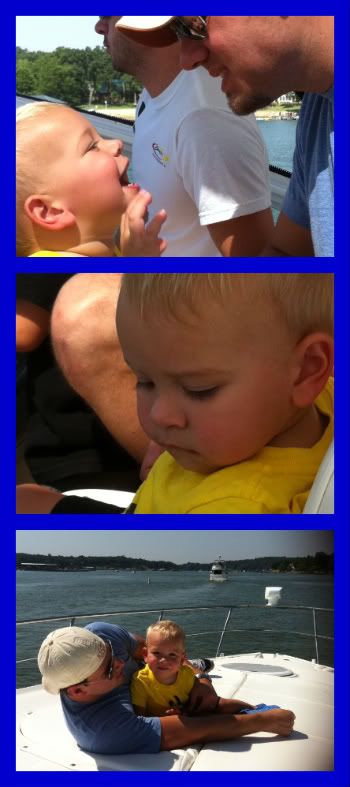 After our boat ride, we loaded up and went on a mini vacation to Branson(since we were already halfway there!!) The hotel we stayed at had a waterpark!! Corban was in Heaven!! :o) And so was mommy...because Branson had a Coach outlet!!
Before we spent the next 41 hours in the waterpark, mommy and her helper boys went outlet shopping while daddy played golf(apparently, he wasn't on top of his golf game that day he didn't play as well as Greg Norman or Payne Stewart...!) Beautiful golf course, though!!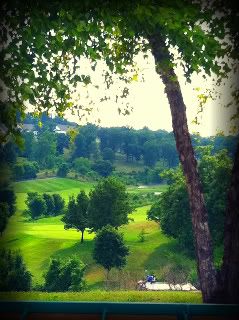 And here comes the FUN!!!
Daddy definitely couldn't let Corban have ALL the fun...;o)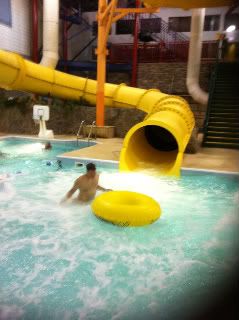 Cruz had a blast...for about an hour!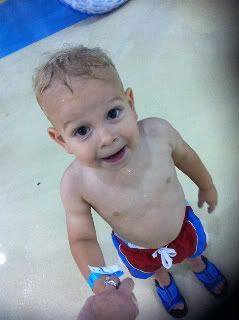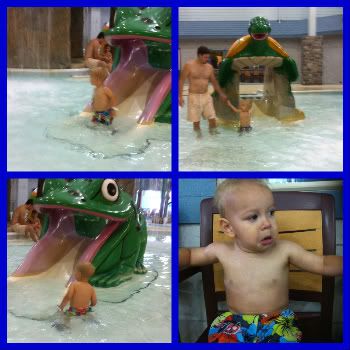 Naptime!! Then, it was time for a chocolate malt! :o)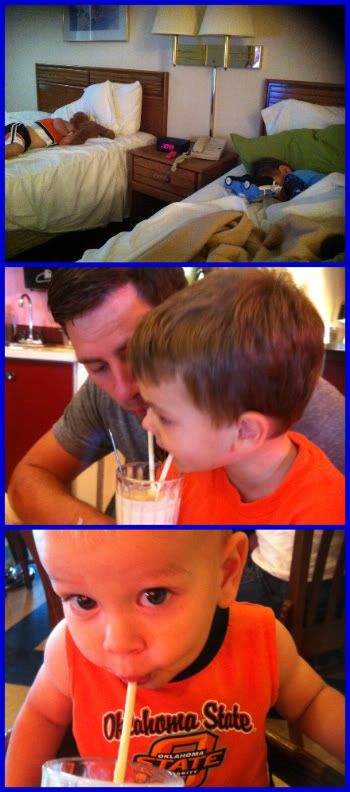 Such a fun trip with my 3 favorite boys!!!