*Sigh* It has finally happened. The day that seemed so far away 20 years ago, snuck up on me. Last week, on March 28th, I celebrated my GOLDEN birthday!! Whew! Only 2 more years until I hit the BIG 3-0. Not gonna lie, not looking forward to that birthday...:o/ However, my remarkable husband made my golden birthday very worthwhile! He took off work the Thursday before my birthday, while both boys' were at Mother's Day Out, and we had an entire date day...just the two of us <3 The day started out with us looking at/trekking through land for a future farmstead :o) Then, we hit Bass Pro Shop to kill time before we ate lunch at the wonderful and absolutely yummy to my tummy, The Wedge Pizzeria.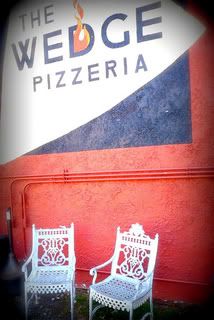 After our delightful lunch, we topped off our tummies at Sara Sara Cupcakes!!!!!!! That definitely did NOT disappoint!
These were ALL eaten within an 8 hour time frame ;o)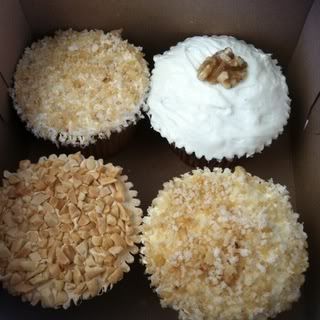 I thoroughly enjoyed my peach cobbler cupcake in store!
I highly recommend Sara Sara to everyone!! Even their bacon, egg & cheese cupcake was delicious :o)